Garden Project using Porcelain Pavers
Do you have worn out decking that is in need of an upgrade?
One of our client got in contact with us to say that they had a large patio area in their garden that currently had old, tired decking on it. They wanted to give it an upgrade
and make it look more modern and sophisticated but they didn't want the upheaval of having to completely remove the decking . We knew exactly what they were looking for – Porcelain Pavers!
They had a look at our products available and decided what finished look they were wanting and we sent them samples to give them a better feel of the products. Our client then decided on the Pietra Di Vals 1200x1200x20mm tile from our Percorsi Extra range. Which can be found here: Percorsi Extra 1200x1200mm | Stone effect tiles | Porcelain Tiles & Porcelain Pavers (porcelaintilesandporcelainpavers.co.uk)
Using the pedestal system, that you can also order from us, they then got to work transforming their old decking!
Using Porcelain Pavers to transform your decking allows you to create a state-of-the-art outcome, but with out having to get rid of your decking completely. Our pedestal system only requires being screwed into the existing decking and then the tiles sit on top of this. This creates a lovely, clean finish.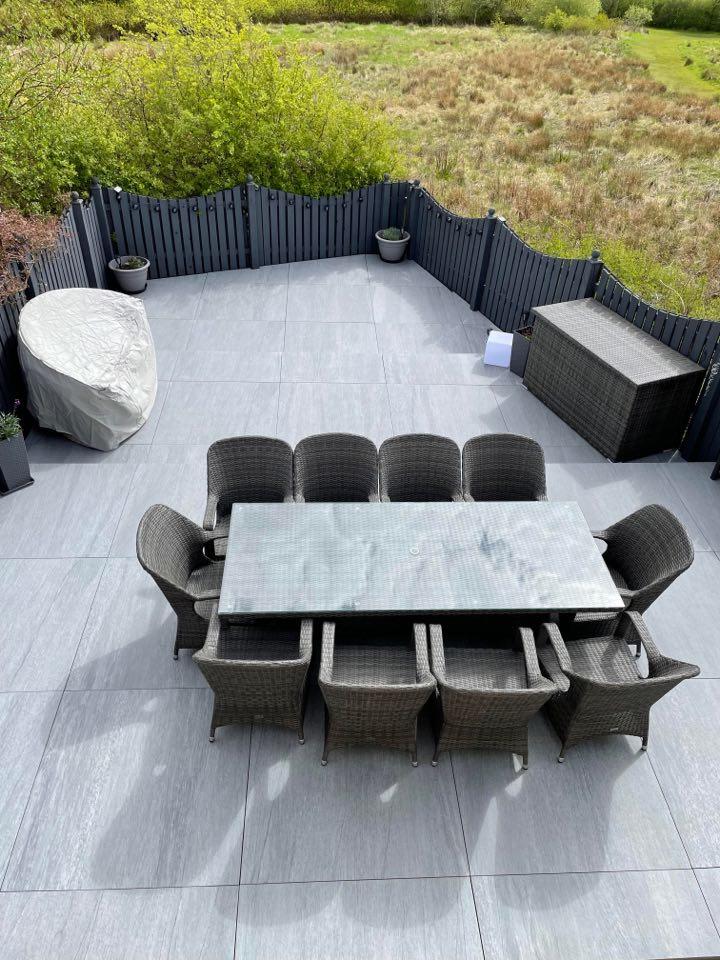 Final Outcome


If this is something you are interested in, feel free to get in contact with us!
Here is the link to a video showing the full transformation:
Porcelain Plus (@porcelainplus) • Instagram photos and videos